CRM Membership Plans | TRCRM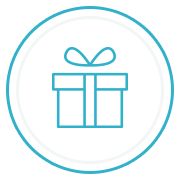 Plans
Choose right plan for you and start using now.
CRM

Customer Relationship Management

E-Pro CRM

CRM backed e-commerce!

V-Pro CRM

CRM with VoIP support

Disk Space
1 GB Disk Space
1 GB Disk Space
1 GB Disk Space
Contact Management.
Calendar/Task Management
Document Management
Reports
Personnel Management
Deal / Sale Management
Product Management
Expense Management
E-mail Integration
Campaign Management
Project Management
Custom Fields
Ticket/Support Management
E-commerce Integration *
VoIP Integration
One Click To Call
Screen Incoming Calls
Recognise registered customers
Calendar with call support
Call History
Call Reports
5 Client









notes:
*
: E-commerce plan does not include SSL, IP Address and Domain Name.
**
: VoIP service runs on our integrated partners. Call minutes are not included in the plan.
***
: You can try TRCRM plans for 7 days for free.
****
: Credit card information or pre-payment is required for trial.

|
|
CRM | Customer Relationship Management. You can get benefit of a fast and easy CRM system and avoid setup, licence and server fees by using service based (SaaS) online CRM system with TRCRM. You can try CRM system for free for 7 days by just signing up. You can increase your efficency by managing your business processes such as Customer Relationship Management, sales, marketing, business development, deal management, document management, accounting/finance, project management with TRCRM.